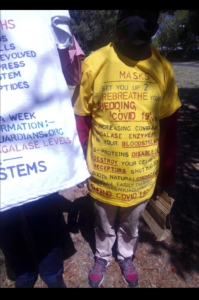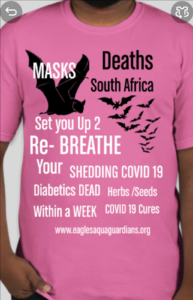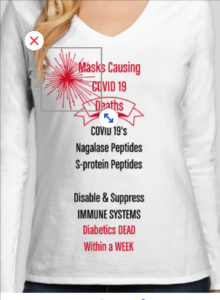 Unfortunately diabetes is a major problem right across South Africa and the rest of the world and they account for probably 60% of the COVID 19, and then there are those suffering obesity, who are medically proven to be boarder line diabetics, due to their fat cells around their vital organs secreting inflammation enzynes , which deactivate their immune systems ability to respond to COVID 19 sufficiently.
The the cancer patients who have cancer cells causing Nagalase enzymes to deactivate and suppress their Immune System ability to be able to beat COVID 19.
And then we have the global COVID 19 experts knowing all of this and pumping out their fear tactics on the death of 0.03% of these medically compromised individuals, to use as an excuse to lockdown 99.97% of the world and break global economies and the Lifestyles of 99.97% of Humanity.
The real sad part is that many of these diabetics, obesity sufferers , cancer patients and those with comorbidities could easily be helped to aid their activation of their Immune System, but 2020 medicine and treatments prefer to use their deaths as an excuse to allow governments to push for emergency use of COVID 19 vaccines, which many global doctors and medical specialists, are warning that these Vaccines will lead to many more deaths and compromise the immune system of billions of Citizens and their children.
Yet global Governents prefer to mask up their citizens and their children to get bacteria Infections that lead to pneumonia and hospitalization.
100% of those with activated Immune Systems who have recovered from COVID 19 have ROBUST IMMUNITY, but mask wearing  quickly allows for bacteria Infections to compromise their Immune systems, which then deactivates their ROBUST IMMUNITY.
Global Citizens and their children are been setup due to these known medical conditions that deactivate ROBUST IMMUNITIES.
Resulting in low levels of vitamin D which deactivates the ROBUST IMMUNE SYSTEMS.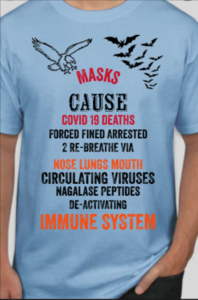 The COVID 19 Vaccines don't reduce symptoms for as soon as anyone receives the vaccinated, a PCR test would confirm them to be COVID 19 positive and then it is stated as look look they only have mild symptoms of COVID 19